Navarre Stump Grinding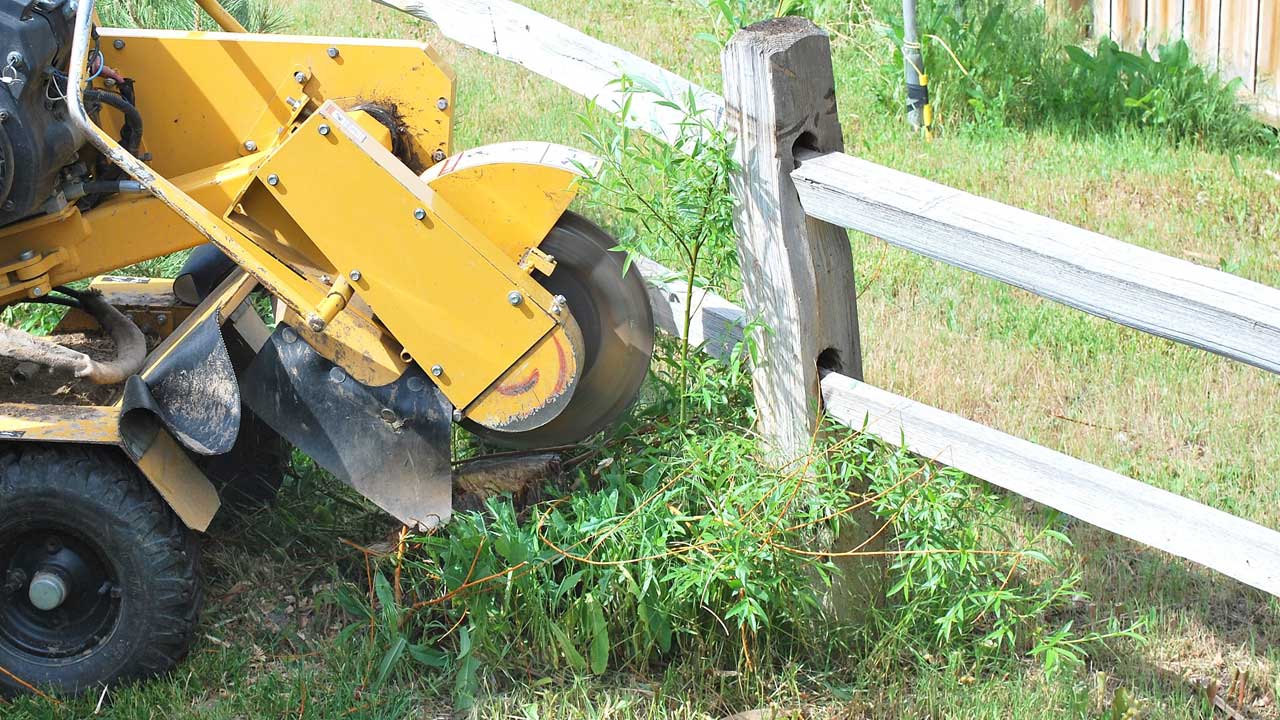 We cover Stump Grinding for Navarre, Milton, Gulf Breeze and surrounding areas and we specialize in tree services. A tree stump in your landscape is like an invitation for insects and other small animals to feast, breed and infest. Stump grinding is the process of grinding and removing any leftover after your tree has been cut down. At DN Bobcat Services, Inc. We are your Navarre Stump Grinding experts! Our certified arborists and certified tree care safety experts have the professional equipment, expertise and experience to grind any stump in your landscape leaving it cleaner, safer, and healthier.
Here are the benefits of grinding the stumps in your yard:
Mulch for plants in your yard
Our high-powered stump grinding equipment creates mulches which is good news for plants in your garden because the mulches makes it easier for them to flourish.
Stump grinding is eco-friendly
Because of the safe methods of professional stump grinding, the practice is encouraged by many environmental conservation groups. Stump grinding is safe for your landscape and it stops the possibility of diseases spreading from a contaminated stump to other plants in your landscape.
Minimizes damage
You can easily cause severe damage to your yard by trying to remove stump through any other methods except stump grinding. You may end up digging up a big hole in your yard while trying to remove a stump and yet half or almost all the stump would still occupy the hole making it a breeding ground for insects to expand their colony and infest your shrubs and other plants.
Professional stump grinding by DN Bobcat Services, Inc. is done by certified arborists with many years of stump grinding experience, and they can remove any stump from your landscape without causing any damage.
Fast and accurate
You don't have to spend an entire day or weekend trying to dig out a stubborn stump in your yard and exposing yourself to injury. Several cases of severe injuries caused by DIY stump removal methods have been reported across Florida. Our certified arborists at DN Bobcat Services, Inc. have all the necessary equipment and expertise to grind any stump with speed and accuracy. All other plants, shrubs and trees around the stump will be absolutely safe during and after the stump grinding process.
DN Bobcat Services, Inc. stump grinding experts
A stump in your yard is an eyesore and can be a breeding ground for insects and plant diseases. You don't have to go through physical and mental stress just to remove a stump in your yard. At DN Bobcat Services, Inc. our certified tree care expert are always available to help you grind any stump in your yard using modern stump grinding equipment that is absolutely safe for stump removal without damaging other shrubs, trees and plants in your yard. We got the expertise in Navarre FL stump grinding.